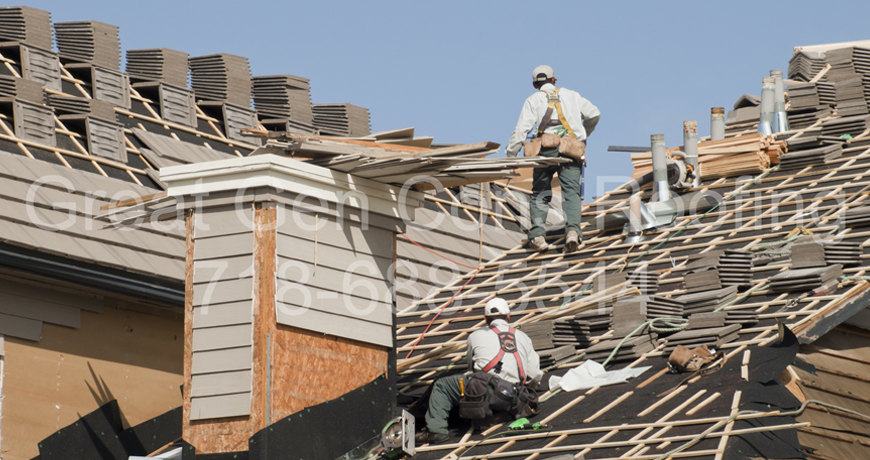 Are you planning to install a flat roof? Great! Flat roofing system comes with lots of benefits for residential as well as commercial buildings. When it comes to new roof installations and keeping it maintained, flat roofs are incredibly cost-effective. As other roofing types, they also have some challenges and needs. In a nutshell, flat roofs are robust, low-priced and visually alluring in contrast with other roof types. Hence, if you're looking for a roof that can enhance the beauty of your building, a flat roof is the perfect option for you. Roofing Contractor Bronx offers the best services in Bronx, Yonkers and Westchester County.
Installation
Remember, flat roofs have different types and each type requires distinct materials and the installation way. Let's delve into how various types of flat roofs could be installed.
Built-up Roof
Due to the fact that Built-up roofs have multiple layers, therefore, these are heavier than other flat roofs. They are constructed from hot tar and gravel or river stone along with layers of ply sheets. The use of gravel make the roof fire resistant and sturdy. Be that as it may, being heavier, built-up roofs can affect the structure of building if foundation is weak.
Modified Bitumen
These roofs are made from two or more layers of Bitumen sheets applied with the help of gas torch. Modified Bitumen roofs reflect sunlight being light in color. Consequently, reducing electricity bills and air conditioning requirement. While installing this type of roof, it is very important to ensure your building is not occupied as a whole. It needs to be installed by professional roofing contractors who keep precautionary measure and quality work as their first priority.
EPDM Roofs
EPDM (ethylene propylene diene terpolymer) or rubber membrane roofs are long-lasting, black colored, and easily repaired in few bucks. They are sturdier than built-up and modified bitumen roofs but absorb more heat due to black color. Hence, the building would require air conditioning which might increases electricity bills. In order to cope with this issue, you can use light color which is costlier yet saves your money every month.
Thermoplastic Membrane
Similar to PVC roofing, thermoplastic membrane or TPO (thermoplastic polyolefins), is white in color. It is composed of polypropylene and ethyl propylene rubbers, and structures a flat, single-ply membrane. Due to its color, it absorbs a very lesser amount of sunlight, keeping your building cool and eventually reducing electricity bills. Moreover, its flexibility allows you to give any shape and is durable as well.