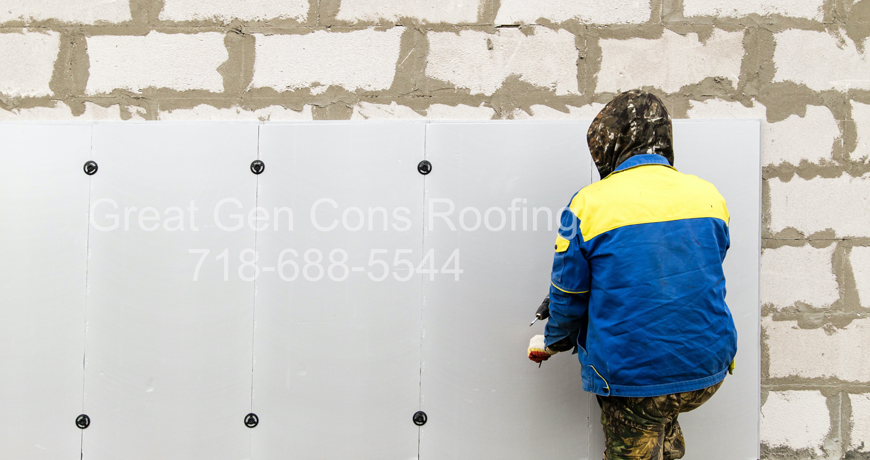 If you want a specialized siding contractor look no further! Great Gen and Roofing Contractor Bronx has been providing quality work for years. We feel pride in completing each project efficiently and effectively. Customer satisfaction is always our first priority. Our team of experts incorporates only the best products, cutting-edge tools, and ground-breaking techniques for all of our siding projects. When you choose us, you can rest assured that your siding needs will be taken care of by our highly skilled and experienced staff.
Renovate Your Property With New Siding!
When you need to repair or replace your siding you also add curb appeal to your home. Our knowledgeable staff will gladly assist you in choosing the perfect siding for it. We take care of everything from removing the previously installed siding to installing your brand new soffits and facade. We are sure to do a comprehensive site clean-up after the job, leaving your property clean and orderly.
Your Home's exterior needs routine maintenance and care to stay in good condition. This is particularly accurate for your siding. Infrequent pressure washing does assist keep siding clean, but after a passage of time, there will be a need to do complete siding replacement. Years of severe weather conditions and damage from pests can cause your siding to start damaging. That being the case, get our adept siding services around Bronx, Yonkers and Westchester County to get rid of this detrimental issue.