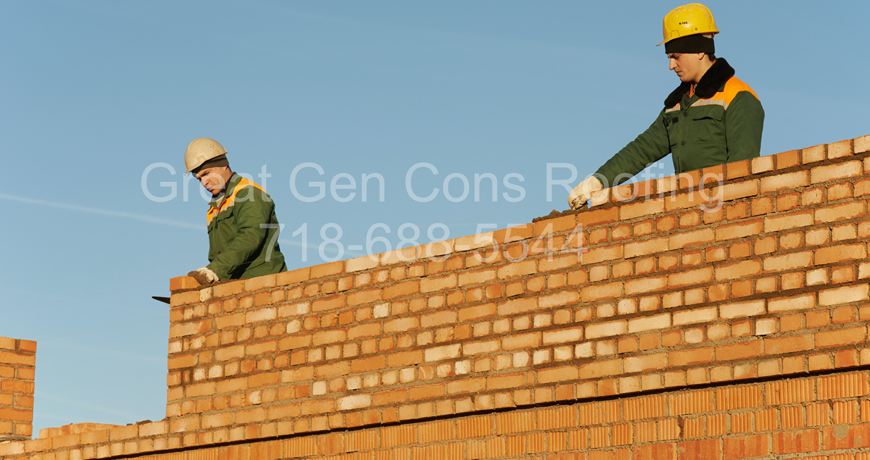 The professional installation sits in the catbird seat when it comes to talk about brickwork or roofers in Bronx. That being the case, Great Gen and Roofing Contractor Inc. offer an extensive range of bricklaying services from fresh projects to multifaceted renovation services. Our exceptional blend of highly skilled bricklayers and dynamic management team makes us professional brickwork service provider around Bronx, Yonkers and Westchester County NY.
We are deep-rooted and are a highly rated brickwork service provider who has a verified track record of state-of-the-art designs, effective problem solving and attention to detail, and our main aim is the satisfaction and exceeding the prospects of every client. We feel pride in taking on all types of jobs from small local work to larger commercial projects, all accomplished to the maximum ideals, and at very reasonable prices.
Both on-site and off-site, we are the most experienced brickwork services provider you will find in the Bronx, Yonkers and Westchester County NY. For a proficient and expert brick working service, please pay a call at 718-688-5544 or ping us online to request a free quotation. Isn't it super-easy? Yes, it is.