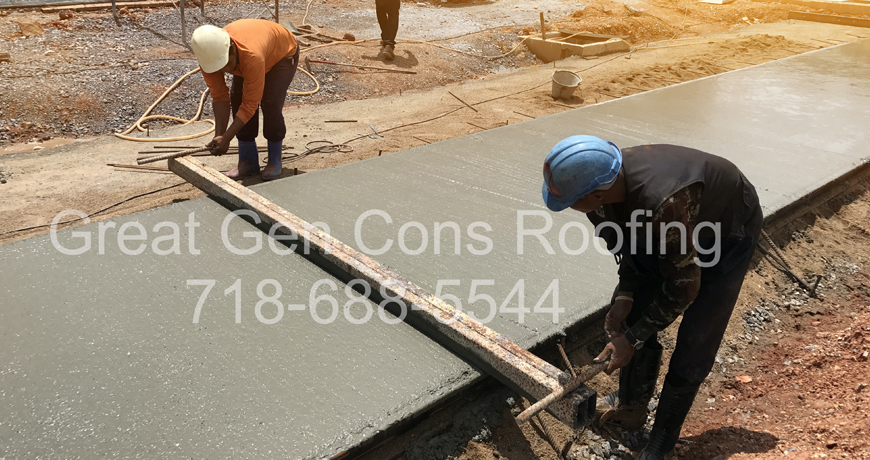 If you want to make a positive impression for your property, an eye-catching sidewalk is necessary. However, poorly installed sidewalks make you face problems like unexpected concrete cracks which is really painful.
Get Exclusive Concrete Sidewalks Installation Services
In order to get your hands on the professional concrete sidewalks installation services, immediately contact Great Gen and Roofing Contractor Inc. As we are famous in providing topnotch services for all sorts of concrete sidewalks installation needs. There is more to your sidewalks than merely sheeting down a new batch of concrete, and Great Gen and Roofing Contractor Inc. takes every step required to offer smooth, appealingly attractive, and enduring results.
Our skilled workers have years of industry experience ensuring you to provide with crisp, sparkling installation, repair, and replacement services for your commercial or residential sidewalks. So, don't waste your time wandering for exclusive service as you have come to the perfect place for all your sidewalks installation solutions around Bronx, Yonkers and Westchester County NY.