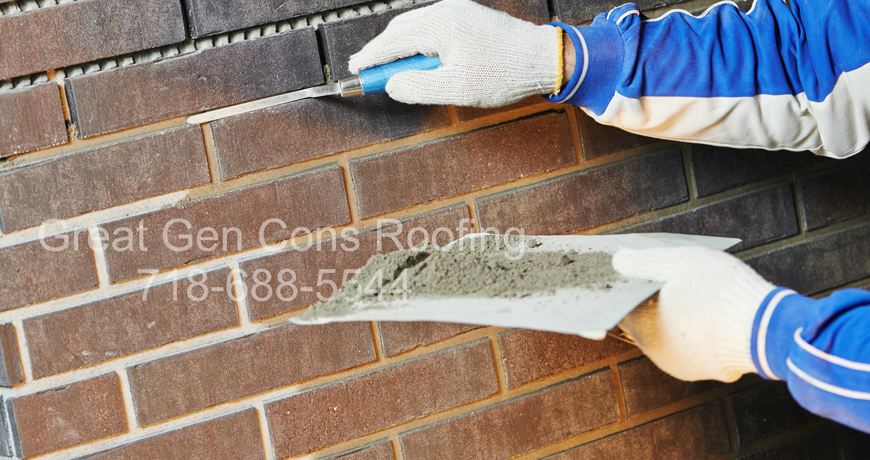 We provide an exceptional service to both residential and commercial clients as professionals in brickwork and stonework repointing and repairs around Bronx, Yonkers and Westchester County NY.
We're here to help you maintain your property!
As specialists, Roofing Contractor Bronx promises to deliver high-quality workmanship and outstanding customer service that's with years of experience. All work is cast-iron and fully insured.
Brick and stonework that has not been kept up can lead to detrimental effects. Over the years the mortar in between brick or stone buildings can deteriorate, leaving your building prone to the elements. This can cause moist issues inside your building. When the pointing gets worse, it is essential for the building to be repointed. We thrash the old pointing out using a diamond disk to ensure clean cut to the top and bottom of the joint. After grinding we clean the building top to bottom to ensure no dust is left. We then point the brick or stone using either sand, cement or lime mortar, with different finishes as the customer desires.