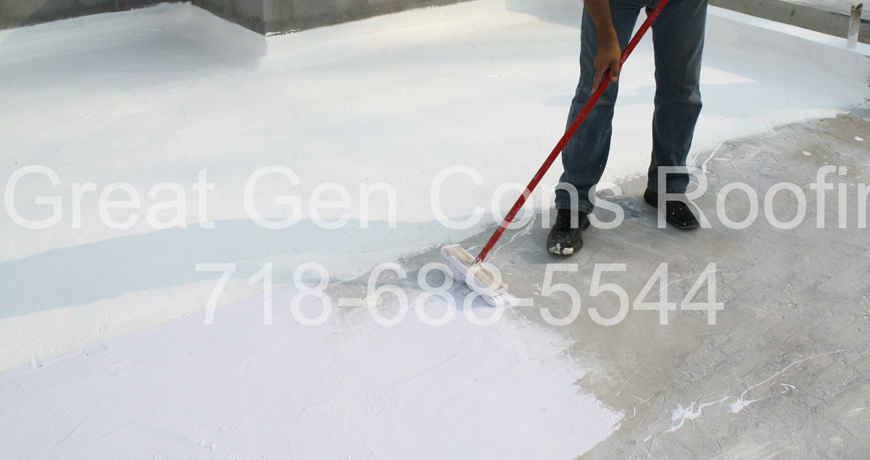 Saving your house from the wet elements such as rain water, flooding, and ice has become the most vital part of construction as moisture can cause huge damages without showing any prior warning. Once waterproofed, a building has increased lifespan and more chances of surviving the harsh elements in a better way. Moisture damage has devastating effects if not controlled at the right time and can cause the building to collapse. Waterproofing is specially recommended in areas that experience heavy rainfall or snow. Westchester County NY experiences around 50 inches of rain and 31 inches of snowfall every year. Waterproofing become essential in an area with such intensive rainfall and snowfall.
Westchester County NY waterproofing Solutions
Westchester County NY is fortunate to have the Roofing Contractors Bronx as their local roofing specialists. We work around your budget and provide you best solutions for any sort of building construction. Reliable services with honest hard work help them exceed customer's expectations. We work with various solutions according to your requirements and budget.
Waterproofing Materials Recommended for Westchester County
Roofing Contractors Bronx are specialists in employing unique and groundbreaking materials that help prevent the moisture damage and safeguard the building. Underneath we are going to take a detailed look at what materials we use for such purpose.
PVC Waterproofing Membrane
PVC waterproofing membrane is the most common material used to waterproof the sheets. Not only it keeps the water out but also can absorb the moisture. It's made of polyvinylchloride. Its considerably easy to install and has lengthier lifespan when compared to other materials.
Bituminous Membrane
Bituminous membrane is natures answer to the waterproofing solutions. Bitumen is obtained naturally or as a residue from petroleum distillation. Its also known as Asphalt membrane. Its best used on the concrete structures. But its only flaw is that when used in warm conditions, it becomes weak under the direct sunlight.
Rubberized Asphalt
This amazing material is perfect to keep your building safe from the external elements and specially rain water and snow. It works best when you are dealing with vegetative associations or concentrated roofing assemblies. Its durable and can take any kind of weather. Its flexible which makes its application a breeze.
Thermoplastic
Thermoplastic is popular among the roofing contractors and even though its an expensive alternative, it also offers a wealth of pros such as it provides longest lasting result. When applied properly you can enjoy 50 years of stress-free waterproofing.
Cementitious Coating
A mixture of fine powder of sand, organic and inorganic chemicals and silica-based constituents are responsible of creating Cementitious Coating. When combined with lime, it causes a hydration reaction forming a waterproof seal. It is the preferred material of choice within the roofing specialist's fraternity as it gives best results and is super easy to use. It is used to treat water absorbent structures, concrete subways, and containers. Cementitious waterproof coating is available in spray and liquid formulas.
At Roofing Contractors Bronx, we tailor-make the solutions according to the requirements and budget of our clients. Contact us to see if we can help you out in not only saving the money but building a great roof as well.