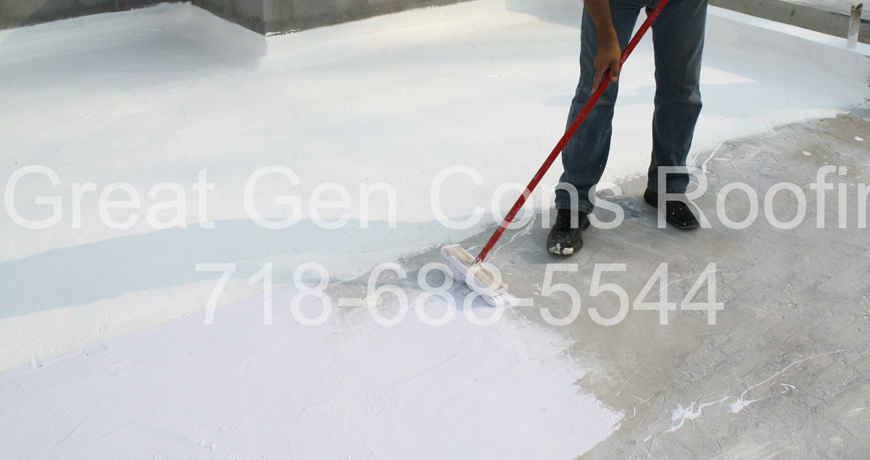 If you are looking for a basement waterproofing contractor, you are at the right place. We have been working as building waterproofing contractors for over 20 years in Bronx, Yonkers and Westchester County areas. Basement waterproofing is intended to reduce surplus moisture and eradicate moldy smell which could have severe effects on your health. It can also help you to avoid drippy and wet basements. Waterproofing the external basement walls helps ensure a robust and mechanically sound foundation and lessens deterioration and save you money.
Due to insufficient and poor waterproofing, it can cause many serious problems. Leakage can cause wide damages if it is not addressed suitably. Let's probe into how basement waterproofing can be applied:
Dig around
To shield your basement from water, you are required to dig the outer boundaries of the basement all the way down to the foundation. Applying right kind of product over the walls will ensure a durable waterproofed base.
Drainage tiles, shingle or crushed stone grooves, pricked pipe, or other approved systems or materials must be mounted at or below the area to be protected and are required to be discharged by mechanical means into a sanctioned drainage system.
Check for Cracks
After the excavation is done, clean the wall and figure out if there are cracks or areas causing the water to penetrate. If there are such issues present there, apply a coat of hydraulic cement to the walls to stop the seepage. Hydraulic cement comes with its curing chemical properties, due to which it fills the cracks and voids reducing the possibility of leakage.
Apply Sealant
You need to apply a coat of cement grounded sealant to all exterior walls. Cement-based sealants are convenient in their application and can be applied over concrete and masonry sides. This type of sealant gives strength and close the concrete holes. On the off chance, hairline crack didn't get fixed with hydraulic cement, it will definitely be covered by applying sealant.
Apply a Membrane
Afterwards, you can apply a hefty coat of a waterproofing membrane, a polyurethane-modified bitumen can be applied to seal the base wall against water from the outside. Elastomeric membranes possess great waterproofing features and are durable with least maintenance cost. One of the most important paybacks of elastomeric membranes is that they can stretch and move to cover new cracks occur which can occur subsequently. Make sure to use a waterproofing product in place of a damp-proofer product that possibly fails.
Bear in mind, always hire a professional waterproofing contractor for your basement waterproofing needs. It is a very critical area, therefore, you need to be very cautious about it. Roofing Contractor Bronx is locally trusted and one of the most experienced contractors in Bronx and offers the best basement waterproofing services, please give us a call anytime to discuss your building's waterproofing needs.