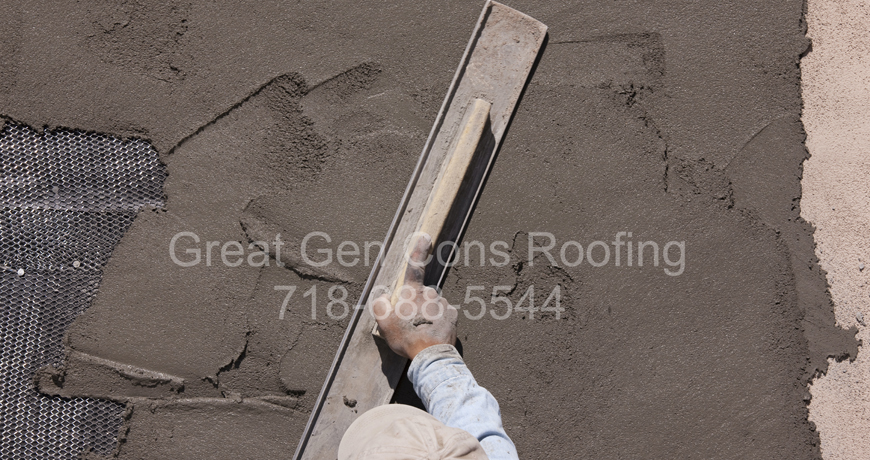 Great Gen and Roofing Contractor Inc. is a specialty contractor who has worked around Bronx and other areas for years. We offer you quality stucco installation and repair services with projects stretching anywhere from large commercial buildings to smaller domestic constructions. Whether it's a roofing contract or a stucco contractor, our team takes great pride in bringing momentous attention to detail with every project that we accomplish.
When it comes to stucco, installation encompasses perfectionism and thorough workmanship, failure to observe the manufacturer's recommendations during installation can result in water penetrating behind the layer costing in noteworthy issues later down the line.
While Stucco comes with great advantages if installed properly. Or it can be a very challenging product if installed inaccurately. That being the case, it is important for you to work with an experienced Stucco contractor such as Great Gen and Roofing Contractor Inc. We have a list of satisfied customers that make us feel proud of our capabilities.
Pay us a call right now, if you are searching for a competent contractor specializing in Stucco installation and repair. We provide our customers:
Stucco Repair Services
Stucco Re-Finishing
Conventional Stucco Installation
Stucco Sealing
Synthetic Stucco Installation around Bronx, Yonkers and Westchester County NY.