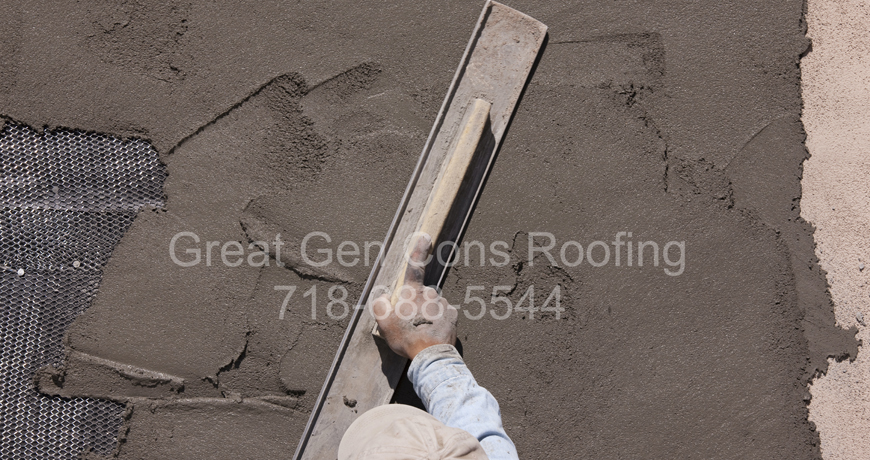 Stucco work, in architecture, fine exterior or interior plasterwork, is used as three-dimension ornamentation, as a smooth paintable surface, or as a wet ground for fresco painting. In the modern parlance, the term is most often applied exclusively, especially in the United States, to the rougher plaster coating of exterior walls.
Stucco Repairs
Stucco Contractors offers best quality Stucco repairing services in New York. Stucco or Portland cement plaster is basically a building material made from water, sand, lime and Portland cement. It can be applied to flat or curved surfaces either inside or outside any building or construction. Stucco is mostly used on exterior of structures. Stucco is in use for more than a century as a surface exterior because of its low cost and minimum maintenance requirements.
Best Stucco Work Specialists in New York
Stucco features varying levels of texture depending on the required finish. Variety of stucco creation methods, based on the weather and the construction structure, are used by Stucco installers.
Stucco can be used directly to a solid base such as brickwork or concrete walls, or it can be applied to a solid masonry, or concrete construction. Being the best local stucco contractors, we offer the best quality stucco works for residential as well as commercial properties.