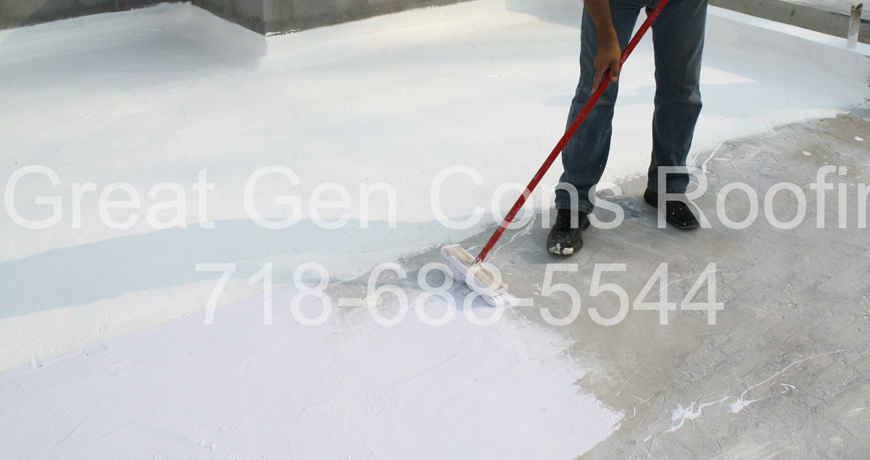 One of the sure shot ways to safeguard your house against moisture damage is by waterproofing your house. Moisture damage is a silent killer for the building that is hardly visible to untrained eye and can increase its intensity more rapidly than you might imagine. Waterproofing a structure can render it to be unaffected by water as it makes the surface hard to penetrate by any liquid. Water proofing is a crucial aspect of providing the building envelope which help create controlled environment. Let's delve in to details and understand what materials are used to achieve water tight building.
We Use the Best Waterproofing Materials Available
Polyurethane
Not all the waterproofing materials are same and not all of them work the same way or with same intensity. One of the best materials for waterproofing is polyurethane. With a seamless waterproofing membrane and ability to fill capillary cracks, it would lessen the concrete's ability to absorb liquid. By far this is the most used and most trusted material for waterproofing.
Cementitious Coating
Cementitious coating is a powder consisting sand, organic and inorganic chemicals and silica-based substances. Combined with lime it causes a reaction and eventually creates a waterproofing seal. It is easy to apply and is very effective. Cementitious coating is best applied on concrete structures. You get them in both spray and liquid form.
EPDM Rubber
EPDM is synthetic rubber material that is useful for various applications. EPDM rubber is used to provide waterproof coating on the roofs. Best thing about this material is that it has the capability to repel water. Its widely used in vehicles as a sealant as well.
Rubberized Asphalt
Rubberized Asphalt is best used above the commercial businesses as it works brilliantly with intensive roofing assemblies. Its toughness is its main strength. And it can withstand all the elements mother nature has in its arsenal. Its main beneficiaries are commercial buildings such as plazas, parking spaces and commercial roofs. It produces best results in the instances of cracking, noise and hydroplaning.
Thermoplastic
One of the strongest waterproofing material in the market is not the cheapest though. But, do not let the price throw you off this amazing material. It can provide you 50 years of continuous waterproofing and can last longer than any other material when applied properly. Its ability to keep air and liquid out makes it ideal for multiple applications. Be it inflatable watercraft, storage bags, fabrics and clothing.
Bituminous Membrane
Combine Bituminous with mixture substance and you have one of the best waterproofing solution at hands. Its sticky viscous and waterproof enduring which makes it ideal to use during the construction of roofs. Be weary that it might not work well in areas with extreme heat and loses its life span when applied in extreme heat areas.
PVC Waterproofing Membrane
This material is used most commonly to waterproof the roofs. Its water resistant and vapor permeable. This material is extremely easy to install and has superb service life. Apart from letting the moisture escape there are no down sides.
Waterproofing Specialists in Yonkers
Roofing contractors Bronx are one of the best waterproofing specialists serving the Yonkers for many years. They provide solutions to fit any budget for both residential and commercial waterproofing. Their goal is to exceed their customers expectations with exceptional work and dependable service. We recommend you to contact the Roofing Contractors Bronx for consultation and experience their amazing services.