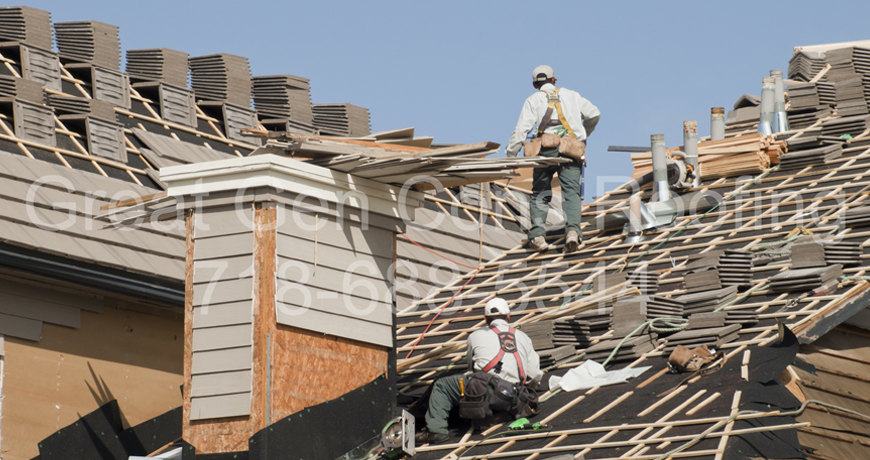 If you are searching for a lifetime roofing solution that can offer greater durability and add a unique touch of eternal splendor to your home, then it's perfect to invest in a natural slate roof.
Since a long period of time, slate has been vastly praised for its natural beauty and extraordinary durability and matchless by other materials. Before investing in a slate roofing system, it is necessary to know about pros and cons of slate before you make a decision as it is a chief financial commitment.
Once you have decided, just pay us a call or visit us to get quote. Roofing Contractor Bronx offer you slate roofing in very cheap rates with great professionalism.
Cost Details for Slate Roofs in NY
The major factor that hinders many landowners to set up a slate roof is the high price of materials and labor. Depending on the grade, thickness, and the overall quality of slate tiles, expect to pay a large amount. The total cost can vary from installer to installer, depending upon the expertise, your location and difficulty of the roof. You can also get quote from us and compare the price.
Endurance
When it comes to endurance only few roofing materials can compete with slate roofing. A slate roof can easily withstands natural changes up to a century, which is at least twofold of what other roofing materials can provide. A number of slate tile manufacturer give almost 100-year warranty for slate roofing. If you haven't planned to sale your property, the installation of slate roof is the best choice to opt.
Low Maintenance
Produced by natural materials, slate roof is more robust than any artificial material. The thickness of slate makes it rainproof, which means it doesn't allow water to get penetrated. Slate is entirely non-flammable and will defend your home in the event of a fire.
Slate is also unaffected by any temperature rise and fall and withstand extreme weather conditions which make it ideal for areas prone to heavy wind, rainfall and snow.
In addition, a slate roof could not fell under the spell of fungus and mold. These things make a slate roof almost maintenance free, giving you the peace of mind.
Greater Resale Value
If your house is installed with the slate roof, it would definitely increase the value of your property. Additionally, slate's endurance and beauty automatically escalate its resale value and will make your home more fascinating to potential buyers if you ever decide to sell it.