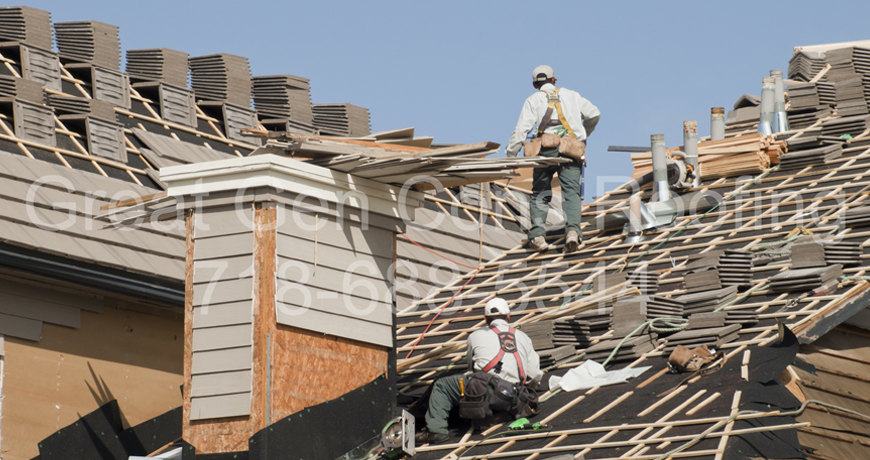 From centuries, shingle roofing has been used to protect the roof. But the materials used a long time ago have now gone outdated. These roofing materials protect the roof in extreme weather conditions, eventually enhancing the life span of the roof. Shingle roofing can be accessible in a wide range of colors, texture and thickness. Roofing Contractor Bronx has been operating for more than 20 years in Bronx, Westchester County and Yonkers. We have all what it needs for your shingles and other roofing needs.
Prolonged Life Span
When it comes to talk about the endurance and longevity of shingle roofing, many factors come on the way. First of all, the type of shingle being used, secondly, quality of material (costlier) cab deliver longer lives. Generally, three-tab shingles cost the least. The change in climatic conditions can also affect the life duration of shingles. Shingle roofing applied in the areas where there are greater chances of hailstorms or scorching sunlight, their life span may get reduced in spite of proper maintenance.
If you regularly get your shingles inspected by a professional roofer and get the issues repaired in time, the longevity of your roof can be increased. It also depends upon the quality of the installation. If installed with expertise, you would, of course, receive positive results.
What you should know before selecting Shingles?
Bear in mind that the ratings and warranties which manufacturers offer do not ensure the prolonged life of shingles roofing. These amenities merely cover the defect in the product and the damage caused by natural disasters doesn't fall in the warranty category.
The fluctuation in temperature on season change can affect your shingles roofing to a great extent. In Bronx, Yonkers and New York, the ultraviolet radiation discharged by the sun can cause shingles to get worse at a quicker rate; UV rays and high temperatures can cause the asphalt in shingles to shrivel up in advance.
Get your hands on the experienced and reputed roofing contractors
You cannot brush off the importance of expertise when it comes to installing the shingles in your building. You need to hire skilled and experienced contractors for this sensitive work.
At General & Roofing Contractor, we offer premier quality shingle roofing services to homeowners around Yonkers, Bronx and Westchester County NY. Just contact us and then leave everything to our professional staff who will get your job done in no time.