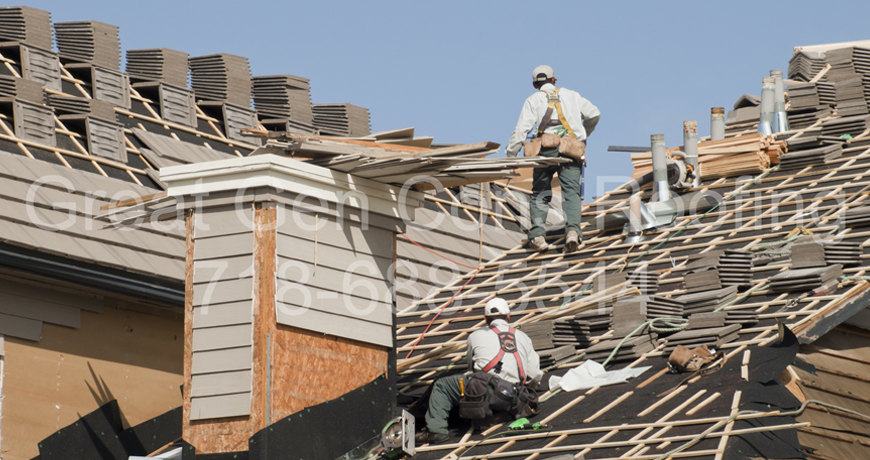 It takes years of hard work, saving and planning to erect a home building. At some point you are going to take the crucial decision of opting to either build the pitched roof or the flat roof. If you are more inclined towards installing a flat roof above your building then Roofing Contractor Bronx can prove to be immensely helpful as we have over 2 decades of experience in installing and repairing the flat roofs. You can contact us by either contacting online or by calling us on the number provided for appointment.
Why Flat Roofs are Better?
First and foremost, flat roofs are less costly. Their materials are cheaper and their labour cost is cheaper too. There is less risk factor when installing them and they cost less on repair or damages. Flat roofs are quicker to install and are cheaper to look after as there are hardly any damage and repair costs. You can install solar panels to help save on energy and can use the flat roof space for your advantage. Air conditioners or solar panels are great to be used above those roofs. Rooftop gardens are another alternative that can be put on the flat roof to accommodate space or you can put extra rooms as well.
Award the Contract to Local Roofers
Always make sure that you award the contract to a reliable and trusted local contractor who you can approach later on in case any problem arises. Roofing Contractor Bronx has been providing installation and repair services for flat roof in Westchester County for a reasonably long time and have earned the respect of the local population through their brilliant and long-lasting work. We use updated equipment and latest techniques to get the job done. Contact us and see for yourself what difference we create when we provide our services to you.