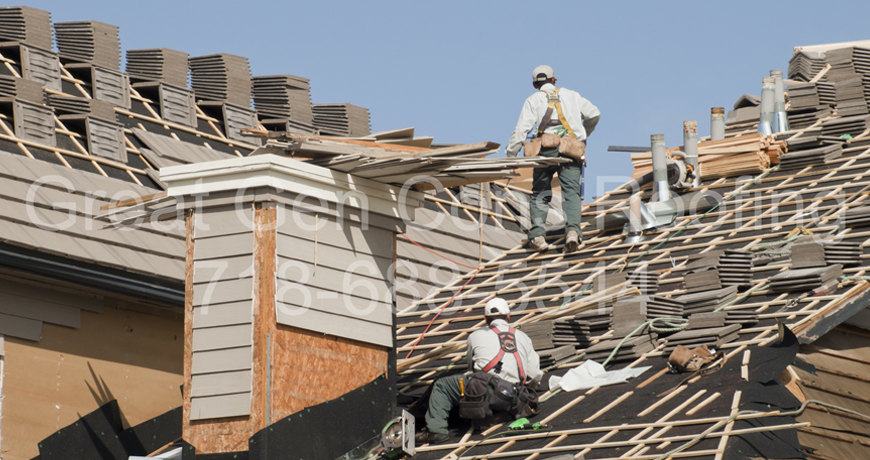 Slate roofing is one of the most durable, suitable and popular roofing materials that is being used in Westchester County NY. If you have plans to get quality slate roofing services, such as slate roof installation, slate roof repairs, slate roof restoration, slate roof inspection, slate roof maintenance and slate roof replacement in Westchester County then look no further. Roofing Contractor Bronx are the standout local choice for the locals of Westchester County and are fully licensed and authorized to carry out all types of installations and repairs. Our experience that spans over decades makes us standout from the crowd of other roofing contractors and makes us the first choice of locals.
Why Slate is Popular Roofing Material?
Slate is a close-grained durable roofing material that has long been a choice of roofing in extreme weather conditions. It can resist heat and cold very well and aesthetically looks pleasing too. Being a metamorphic rock, slate is durable and low maintenance and last for a long time. Being completely natural product, it is also environmentally friendly and since its counted as a luxurious amenity, it increases the property value as well.
Licensed and Insured Roofing Contractors
Roofing Contractor Bronx are licensed and insured roofing contractors in Westchester County and over the years have developed a great reputation locally for completing the job intime and doing the job well done. We specialise in both repairing and installing the slate roofing to the best of the standards. Over the time we have invested in state-of-the-art equipment and trained our staff to employ modernised practices to get the roofing to the highest of standards. Call us to book an appointment to inspect the site and we can discuss the rest of the details later.