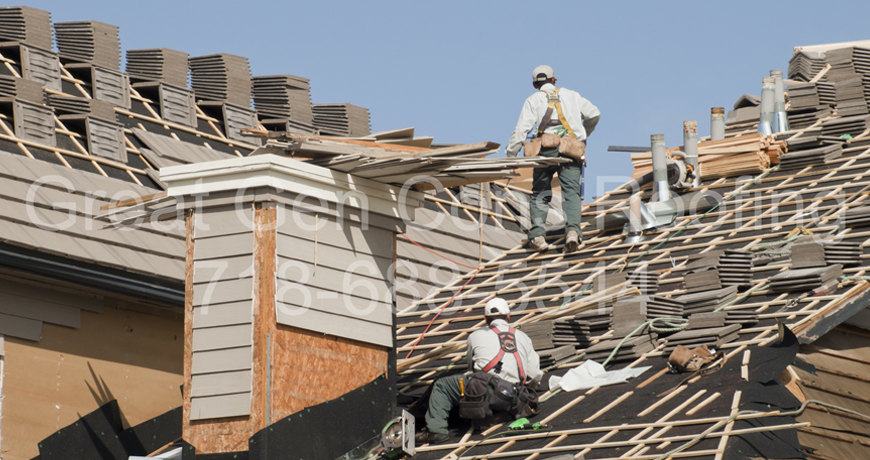 If you have a flat roof providing shelter and saving you from the external elements than you might require investing at its repairs cost at some time in its life. Finding the right roofing contractor in Westchester to do an excellent job of repair that would last long and look good can prove to be difficult. Roofing Contractor Bronx has gained the trust of the local population by providing best roof repairs solutions in Westchester County NY. We have been providing those services for over 20 years and the testaments of our customers are a proof of our commitment to our craft. You can contact us online by filling up the details or by calling us on the provided number for the appointment and estimation quote. Once hired we take your worries and make them ours.
When is the Best Time for Roof Repairs?
You would know when to get the roof repairing done. There are tell tale signs that indicate that a roof repair is in order. On a flat roof its not the cosmetic changes but structural changes are the warning signs. Signs such as dampness or water seeping down into the building or damp starting to show up withing the building near the roof. Light gaining access inside the building is another sign. Before you start the process of repairing the flat roof of your building you must ensure to show it to an expert so they can have a professional look at it and provide you with a professional opinion.
Take Advantage of Your Local Roof Repair Specialists
It is always beneficial to award the contract to your local roof repairing specialist. Roofing Contractor Bronx has gained the trust of Westchester County and are trusted by the local community. We have most updated machinery and can apply updated techniques to provide you outstanding results and affordable prices. Just get in touch and book an appointment for professional viewing and then let us take care of the rest of your worries.