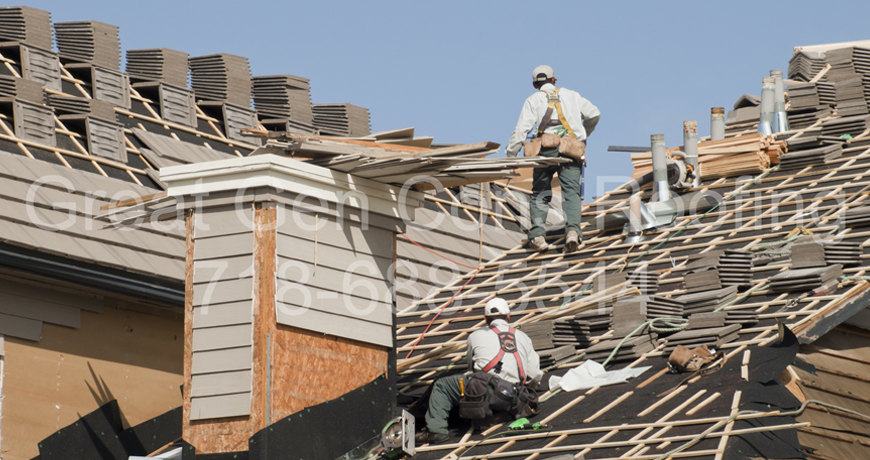 A damaged roof beam is an extremely serious affair as it impairs the structural integrity of the whole building. Roofing Contractor Bronx are experts not only repairing the faulty beams on a flat roof but can install a new flat roof beam as well. We have been in this business for more than 2 decades and the locals in Westchester County NY have placed their confidence upon us by awarding many contracts and praising our work once its completed.
Flat roof Beams Repair and Installation
Flat roofs are usually made with heavy materials such as concrete and so on. To support such material, you require beams to support underneath that roof and beams provide equilibrium between the roof and the walls. Beams are placed on two parallel walls that provide support. Your entire roof can collapse if the beam is damaged. A damaged beam should be properly inspected by experts immediately and replaced with the help of an expert to make sure it does not cause life threatening damage. Beams create a structural skeleton for the flat roof and then you can use may types of roof coverings such as asphalt, EPDM, modified bitumen or glass reinforced plastic.
Most Reliable Roofers in Westchester County
It just makes sense to award the repair or construction of new roof contract to the local trusted roofers in Westchester such as Roofing Contractor Bronx. The right way to get it done is to get in touch with us and make an appointment for our experts to take an inspection of the damage and suggest a way out along with the estimated cost. Once agreed we can move in and get the job done as quick as possible. Only when you get to see our work is when you realize how much difference we can make while providing our unmatched services at most affordable prices.