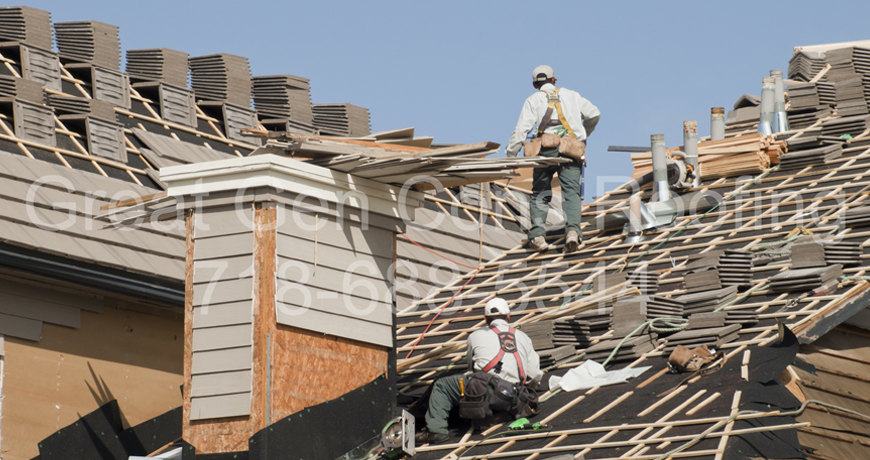 Flat roofs are essential part of commercial and industrial buildings. They help expand the working space within the building and make those building more efficient. If you are looking to install flat roof above your building in Yonkers area then Roofing Contractor Bronx can help you achieve your goal with their previous experience in roofing installation and the know-how of the local regulations and weather conditions.
Why Flat Roof?
Flat roofs may not be very common on residential buildings like houses but we can not deny the advantages it brings to the buildings these roofs are installed over.
Flat roofs are aesthetically interesting and can conserve energy when compared to the sloped roofs. Flat roofs have low construction and repair costs and take up less space which means they consume less material as well. You can utilize the flat roof in a better way such as roof top garden or roof deck.
There are a few drawbacks of the flat roofs too. In colder climates, ice can accumulate above the roof and could pose danger of collapse. Flat roofs are good for 25 to 30 years and then need replacement but sloped roofs can last at least 20 more years.
Flat Roof Experts in Yonkers
Installing a flat roof above your building is a lifetime investment. You would require to contact with an experienced roofer who is well versed with local weather conditions and building regulations. Roofing Contractor Bronx has been operating in Yonkers for a decade and use experienced roofers who employ modern tools and techniques to get the job done. You can book them for the initial valuation and once agreed, they provide you quality results and long lasting roof.