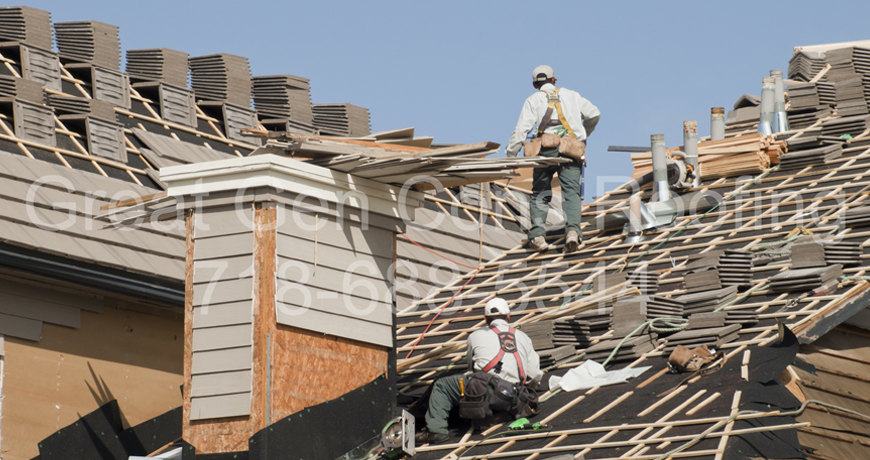 Huge construction demand in the fourth most populous city of New York means that roofing related issues are always round the corner. Slate roofing is the most durable form of roof tiles and is considered standard on the buildings in Yonkers.
Roofing Contractor Bronx is the local favourite to provide unique and state of the art solutions for construction and repairs of slate roofing in Yonkers. We use finest material and modern techniques for long lasting and sustainable results.
Tiles That Can Last for a Century
Slate has been used as a roofing material for centuries and is considered one of the most durable mean to cover your roof. With right maintenance and care you can expect to last your slate roofing tiles for well over a century. Whatever the climate is, slate tiles are well capable of enduring heat, cold and rain without any damage to your building or roof. There are only a few downsides of slate roofing such as it is not an inexpensive choice and per square cost of slates is extremely high. Being a natural stone, its installation adds extra weight to its roof. Solution to this problem is the synthetic slates that are considerably lighter and better looking but only last for a decade or so. Apart from that slate roof is one of the best materials to put above your roof.
Slate Roofing Experts for Yonkers
Installing a slate shingles roof or repairing one is a technical affair and you must find roofers who knows ins and outs of their trade. Roofing Contractor Bronx is providing services in Yonkers area for over two decades and provide best results and unmatched services. Our usage of finest materials and most up to date tools ensures that we get the job well done. You can contact us at the phone for a quick quote.