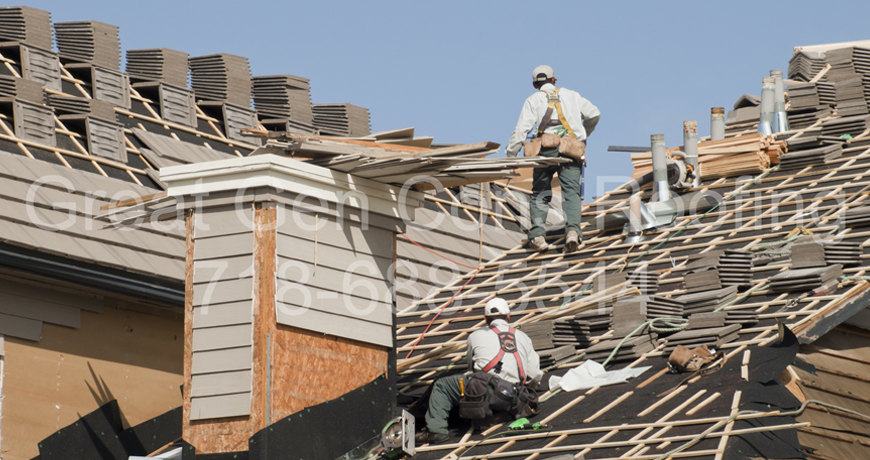 Having a roof above your head is not just a basic necessity but a blessing as well that we all take for granted. It is one of the most important investment of your life as well. Getting a new roof installed is a complex decision and whether you decide to install flat roof or sloped roof, you certainly require expert opinion for that decision. Roofing Contractor Bronx can help you make an informed decision and not only provide expert advice but install the complete roof for you at very competitive price.
Roof Installation Process and Types of Roof
As we said before that roof installation is a complex decision and require lots of informed decision making. You need to acquire knowledge about the local building codes and obtain permits to start work, the you acquire the roofing material you need and then start the whole complicated but fascinating process of roofing depending what kind of roof you would like to install.
There are many types of roofs available such as felt roof, Tar and gravel, EPDM, TPO, PVC, metal, Asphalt etc. every type of roof requires different set of skills and different type of material.
Who would you Trust for Installation?
Take our advice and contact your local reliable and trusted roofing contractor. When it comes to Yonkers, Roofing Contractor Bronx are trusted and reliable roofing contractors who are equipped with latest tools of the trade and employ latest building practices. Roofing Contractor Bronx aim to provide their services at cheapest rates in the area so every one in the community can enjoy their quality work at affordable prices. We would recommend you to contact us for a quick evaluation and see the difference that our unmatched services make.