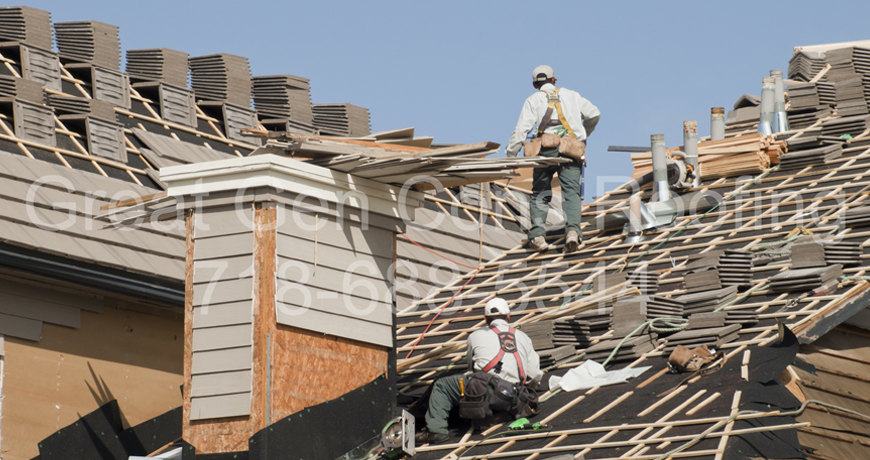 Deciding to install a flat roof above your building is a decision that can have life time implications and is once in a life time investment. Roofing Contractor Bronx are the local roofing contractors that can produce tremendous results while installing flat roofs in the Yonkers area. We have over two decades of experience in all sorts of roofing and building procedures and are most economical contractors despite using best tools of the trade to install the flat roof.
Benefits and Installation of Flat Roofs
Flat roofs are installed both on residential and commercial buildings alike. Flat roofs are generally more cost effective than the sloped roofs. Flat roofs are low maintenance, visually pleasing and are susceptible to be used in a better manner than sloped roofs. Those roofs save space and the upper space can be utilized in many different ways. It could be used for rooftop gardens roof top decks or storage purposes.
Installation of those flat roofs is different from the slope roofs. You have different methods used for different types of flat roofs. Built up roofs are different and modified bitumen are different, EPDM roofs use a different way to be erected and thermoplastic membrane is constructed in a different way.
Contact your Trusted Roofer in Yonkers
Installing a roof and sidings of the building is once in a life time investment so you should do it wisely. You should look for experienced and trusted local roofers who have proven record of doing the same jobs previously. Roofing Contractor Bronx have experience of over two decades of roofing and siding installation and repairs. They use state of the art equipment and employ most updated techniques. Their rates are most economical and their work is most satisfactory. Their aim is always to provide best service at minimal price.