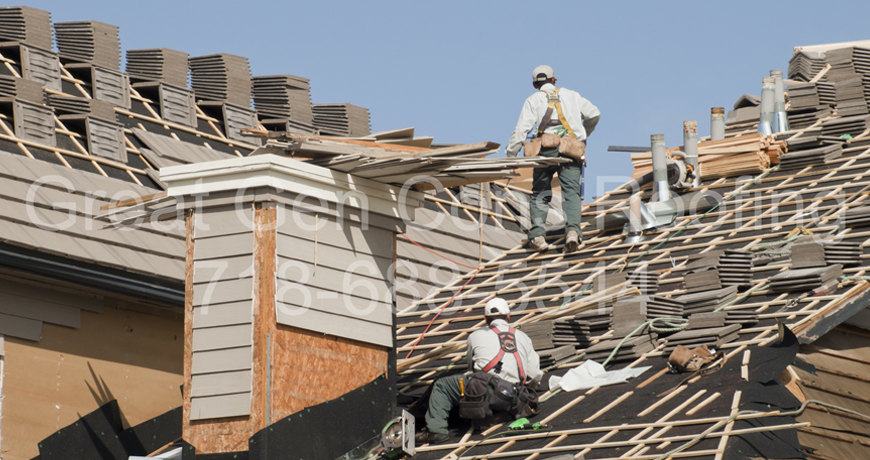 If you live in the densely populated area of Yonkers than chances are that your building has a flat roof above it and we all know that the flat roof require maintenance from time to time. If you are looking for a reliable and efficient roofer for the repair work than you do not have to look further. Roofing Contractor Bronx can help you with repair work at most reasonable rates and best quality work. You can make an early appointment to get the assessment done and then leave the rest on us to finish the job well done.
Right Time for Flat Roof Repairs
There are always many tell tale signs that your flat roof needs repair. Biggest sign of all is when you notice sagging walls in the interior or exterior of the building and when you see water seeping through the roof. If you notice natural light coming through the roof that is another sign of your roof requiring repair.
You should pay specific heed to those signs and keep regular routine to check the roof on regular basis. A delayed repair can cause irreparable damage to the rest of the building and depending on the climate can affect your health as well.
Reliable and Affordable Flat Roof Repair in Yonkers
Roof repairs can be quick and easy and time consuming depending on the severity of problems. You should look out for reliable and affordable roof repairers to get the job done. Roofing Contractor Bronx is responsible for thousands of roof repairs during their decade long experience in Yonkers and are the best choice to get those repairs done. Call in or drop an email to have early visit booked and get your roof repaired at most economical rates.